---
In line with our 3Ps Approach, we provide consulting services to enhance airport security covering all aspects of airport Premises (Infrastructure, Technologies, etc.), Processes (Standard Operational Procedures) and People (Staff, Passengers and other Stakeholders).
---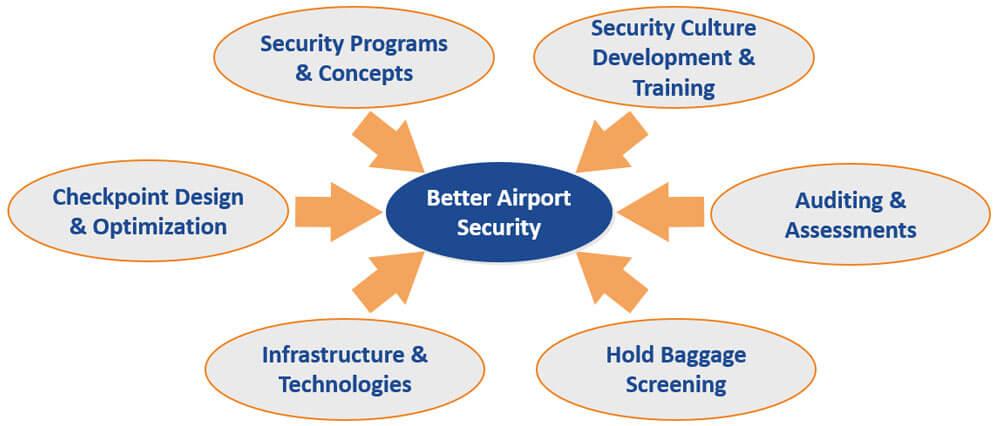 ---
---
Security Programs & Concepts
---
Development, update and amendment of Airport Security Programs based on ICAO standards and recommended practices and local regulations
Development of security concepts, guidelines and SOPs
Landside security measures
Security solutions with a minimum impact on operational efficiency and the passenger experience
Quality Management Systems
---

---
Security Culture Development & Training
---
Security Culture Concepts
Development and set-up of security organizations
Staff training and manuals
Training and refresher courses
Training manuals and instructions
Behavior detection training
Security staff allocation and optimization
---

---
Checkpoint Design & Optimization
---
Design and optimization of security checkpoints
Passenger security checkpoints
Staff & goods checkpoints
Security gates, vehicle checkpoints
Cargo checkpoints
Smart Security concepts
Process & layout optimization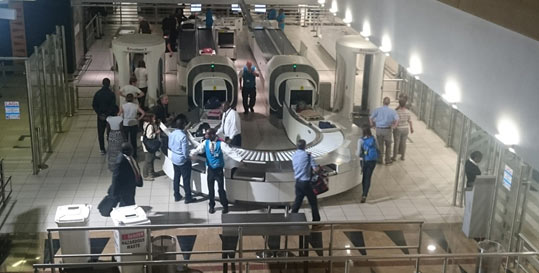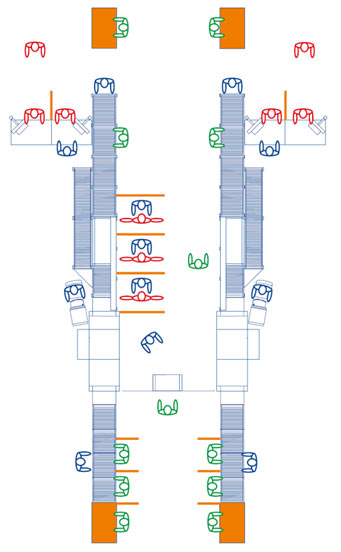 Security audits and compliance (ICAO standards and recommended practices, local reg.)
Assessment and surveys of existing security solutions
Gap analysis
---
Infrastructure & Technologies
Planning of security infrastructure and equipment
Terminal security planning
Security lines and zones inside buildings
Security equipment (CCTV, sensors, alarms, badge readers, etc.)
Door requirements
Drone detection, surveillance and mitigation
Incorporation of future security technologies
Security IT solutions, cyber security
---
HBS Hold Baggage Screening
HBS requirements and concepts
Design of HBS solutions
Operations and maintenance manuals and procedures
Testing and commissioning, start-up of HBS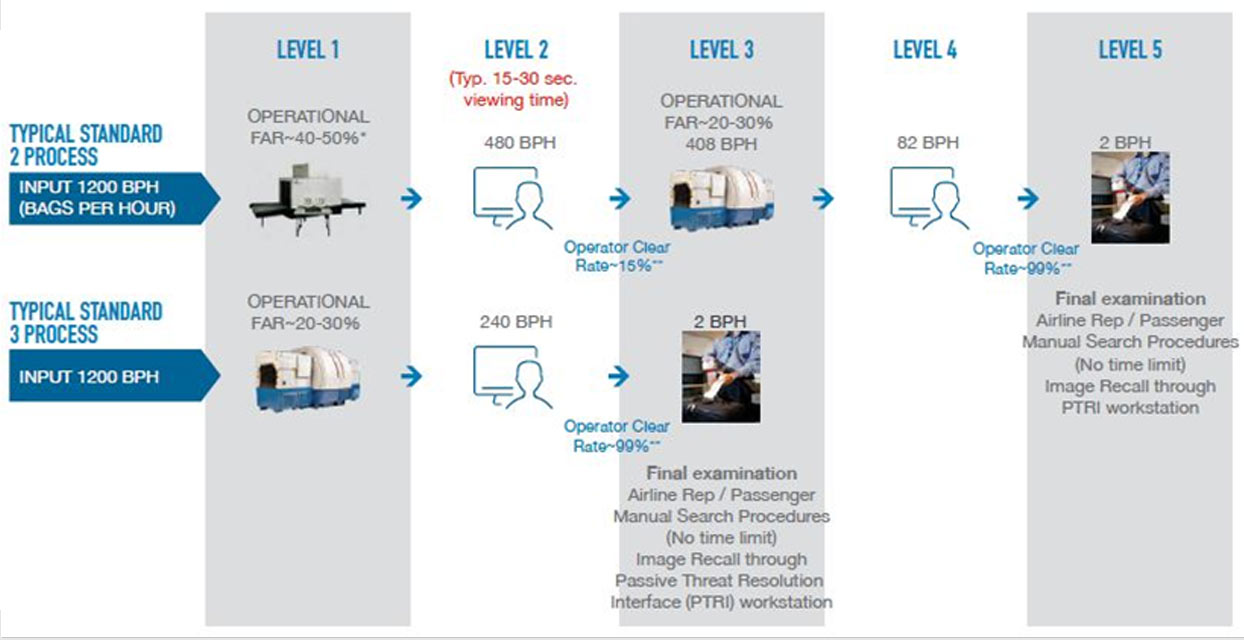 Source: Smiths Detection
Through dog handling guard services, we now offer static and mobile guards across the airports in South Africa.